It is not too late to consider tax planning moves that may lower taxes for the 2023 tax year and possibly position you for savings in the years ahead. While tax planning is a never-ending endeavor, important deadlines are approaching for many strategies that could benefit you in 2023.
The tables below highlight key deadlines and important information on some of today's most popular account types. As always, your Woodmont Team is available to answer any questions on how these options may impact you.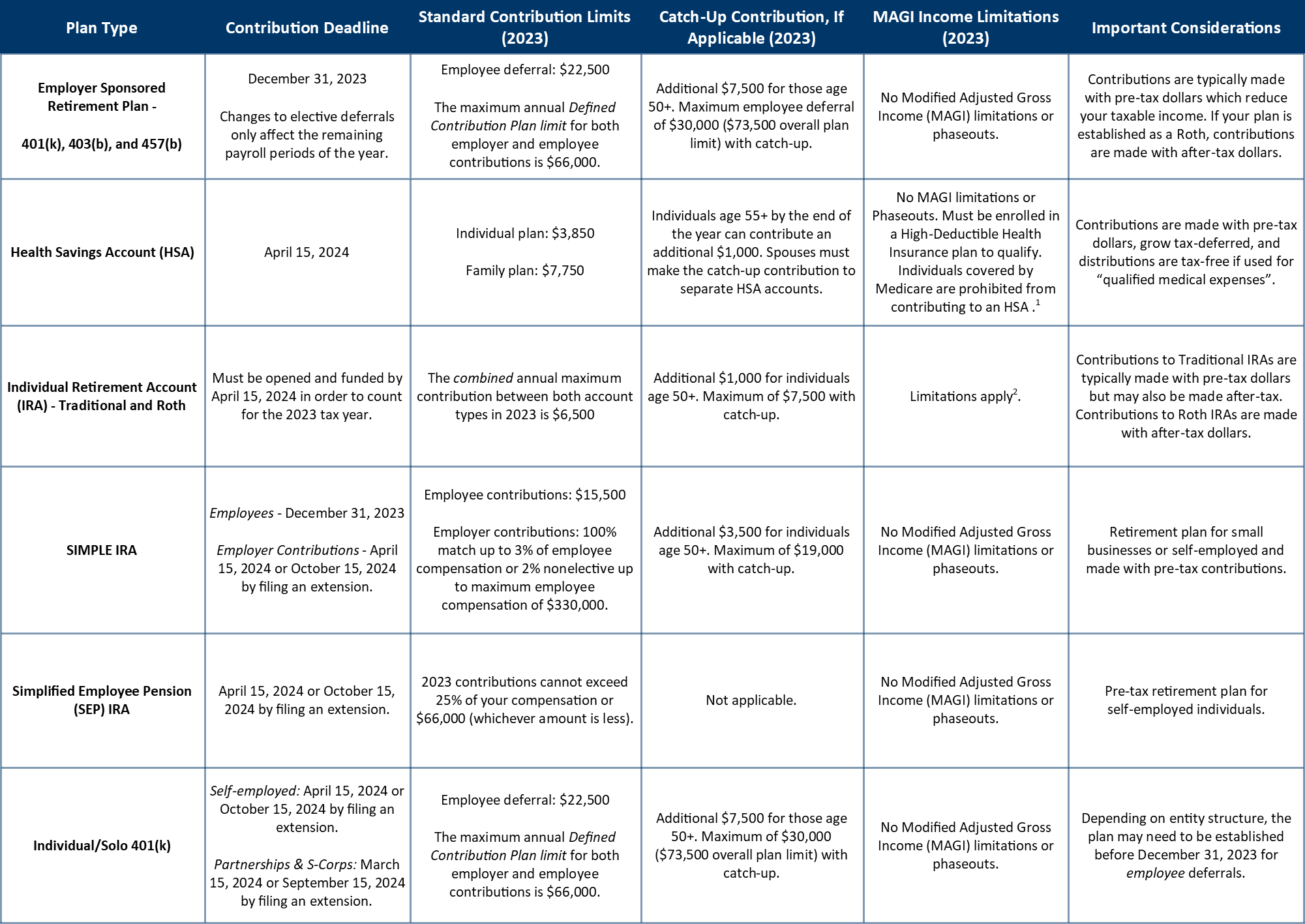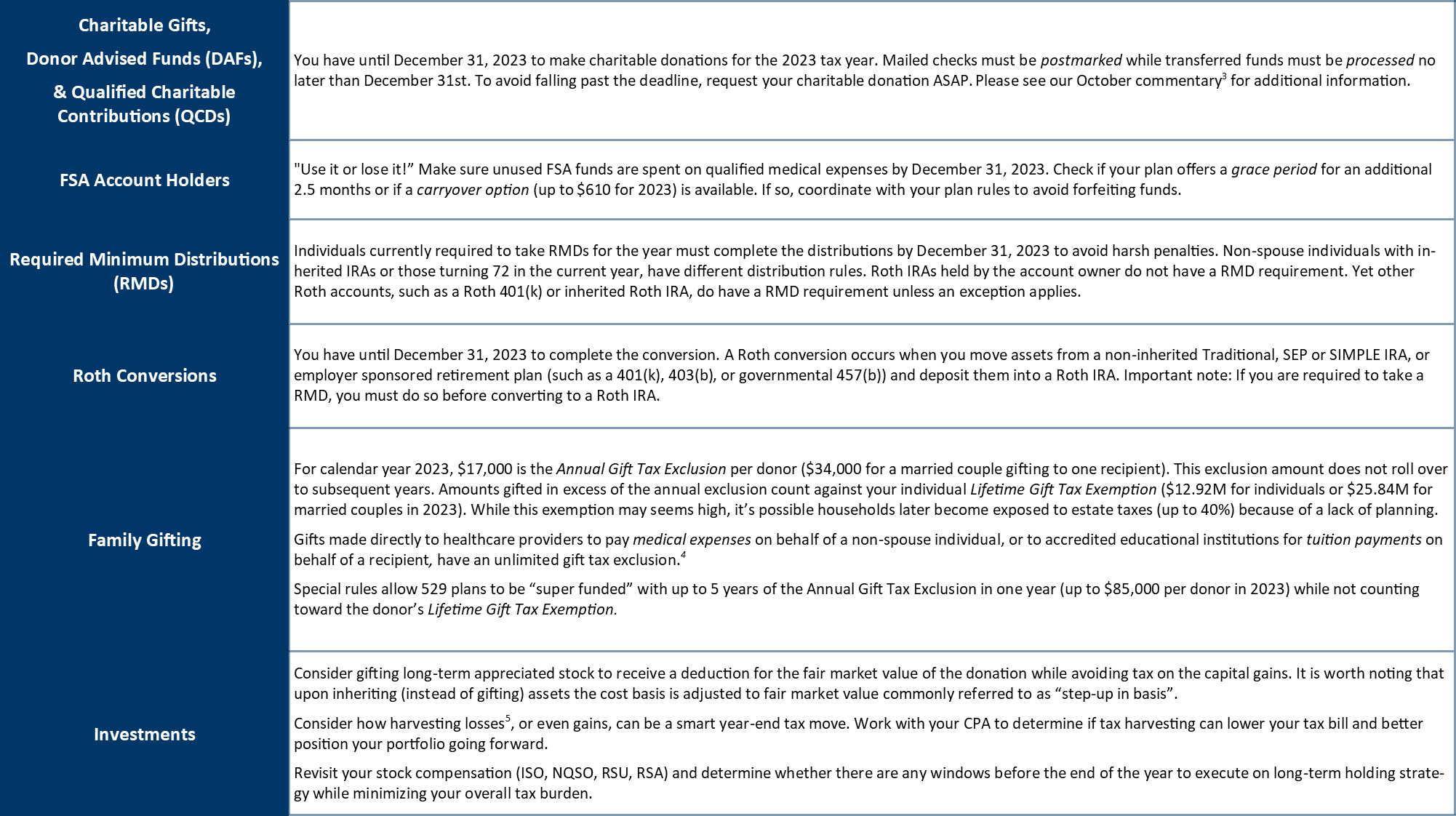 Links to Additional Resources:
1.
IRA Contribution Limits
2.
Planning for Year-End 2023 - Woodmont Commentary
3.
Frequently Asked Questions on Gift Taxes

4.
How to Cut Your Tax Bill with Tax Loss Harvesting
This document contains general information only and is not intended to be relied upon as a forecast, research, investment advice, or a recommendation, offer, or solicitation to buy or sell any securities or to adopt any investment strategy. The information does not take into account any reader's financial circumstances or risk tolerance. An assessment should be made as to whether the information is appropriate for you with regard to your objectives, financial situation, present and future needs.

The opinions expressed are of the date of publication and may change as subsequent conditions vary. The information and opinions contained in this material are derived from proprietary and non-proprietary sources deemed by Woodmont to be reliable, are not necessarily all inclusive and are not guaranteed as to accuracy. There is no guarantee that any forecasts made will come to fruition. Any investments named within this material may not necessarily be held in any accounts managed by Woodmont. Reliance upon information in this material is at the sole discretion of the reader. Past performance is no guarantee of future results.