Confronted with the challenges of COVID-19 the Federal Reserve has taken unprecedented actions, including a commitment to buying U.S. Treasuries, municipal, and most recently corporate debt. The chart below depicting the expansion of the Federal Reserve balance sheet highlights the scale of these efforts.
Most fixed-income asset classes have increased in price as a result of the Federal Reserve's bond purchases and signaling of support. While these higher bond prices leave very little yield for bond investors, it has created a significant opportunity for borrowers to refinance any mortgage debt. This is especially true for conventional mortgages where the loan balance is $510,400 or less and the average rate has reached all-time lows at 3.23%1. The graph below captures this fall in rates. While terms vary depending upon numerous factors including the loan to value and whether the borrower is taking out cash or injecting cash as part of the refinance, we've seen some offers for 30-year fixed financing as low as 2.75% with no points. Rates for jumbo loans, which have balances above $510,400, have averaged 0.5% higher in recent months according to the Mortgage Bankers Association.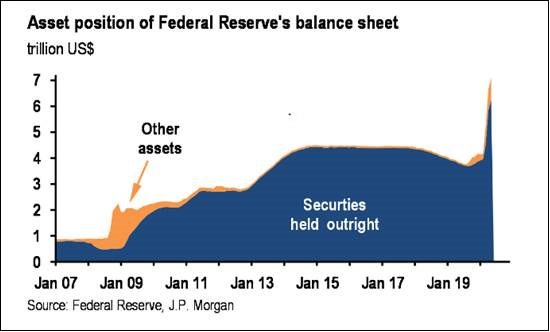 Source: Freddie Mac as of June 25, 2020
In deciding whether one should refinance we offer the following considerations:
How Long Do You Plan on Staying in Your Home? Any refinance will include closing costs. On the low end these will be $4,000 to $5,000. Thus, if you plan to move in the next few years there is a good chance you may not recoup the expense of the refinance. While you generally have the option to roll the closing costs into the balance of the loan, this may or may not make sense.
What is the Interest Rate Drop? A general rule of thumb is to consider a refinance when the rate improvement is at least 0.5% to 0.75%. While this depends on the loan balance and there may be other considerations such as a desire to extend the term or shorten it, if you have refinanced recently you might be better off sitting still.
What is the Payback Period? We can help you evaluate the benefits of a refinance including how long it would take you to recoup the closing costs at various interest rate levels. One easy check is to consider the difference between the new and old interest rate. If, for example, that difference is 1% and your loan balance is $450,000 the savings in year 1 can approach $4,500 (note depending upon your tax situation and ability to deduct mortgage interest the actual number will vary). If closing costs are $5,000 you have almost recouped those costs in the first year alone.
At These Low Rates Should I Borrow More? The first thing to remember is debt is debt no matter how inexpensive. Thus, while there could be some advantages such as using lower cost mortgage debt to pay-off a more expensive line of credit or home equity loan, we generally caution clients against seeing this as an opportunity to add leverage to their balance sheet.
Please let us know if you have questions or we can help with an analysis regarding a potential mortgage refinance. And, importantly, we do not issue mortgages or earn any fees from facilitating a refinancing. Our goal is simply to help you improve your financial circumstances where possible, enabling you to reach your goals.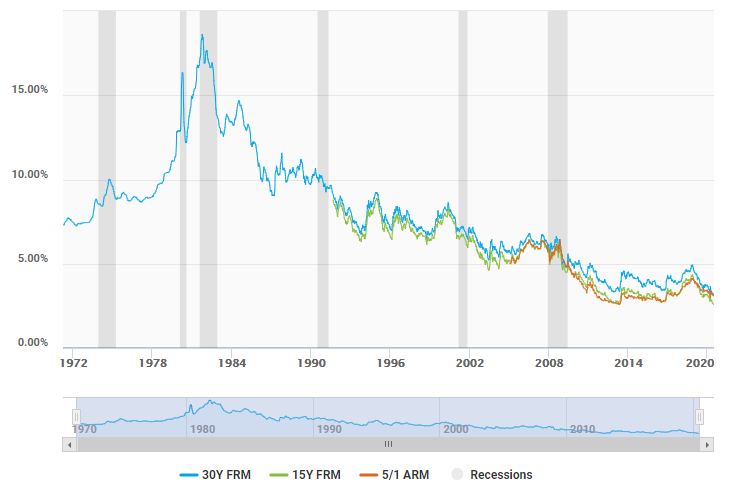 Footnotes
1Source: http://www.freddiemac.com/pmms/pmms30.html
____________
The commentary, analysis, and opinions contained herein represent those of Woodmont Investment Counsel, LLC ("Woodmont") and are subject to change at any time without notice. The opinions referenced are as of the date of publication and are subject to change to due changes in the market or economic conditions and may not necessarily come to pass. Woodmont reserves the right to modify its current investment strategies based on changing market dynamics or client needs. There is no guarantee of the future performance of any Woodmont portfolio. This material is for informational use only and should not be considered financial advice, tax advice, or an offer to buy or sell any product.
Woodmont is a registered investment adviser under the Investment Advisers Act of 1940.Registration does not imply a certain level of skill or training. More information about Woodmont, including fees, can be found in Woodmont's ADV Part 2, which is available free of charge. WIC-20-01